Licensed Graco Distributor

Graco is a world leader in fluid handling solutions. Our products move, measure, control, dispense, and apply a wide range of fluids used in exploration, production, processing, transportation and storage of oil and gas.
The company's success is built on its unwavering commitment to technical excellence, world-class manufacturing and unparalleled customer service.
For more than 85 years, Graco has provided customers with proven quality and leading technology. Ongoing investments will continue to provide future innovative solutions to diverse global markets: engineering tools and talent, research and development, manufacturing equipment and facilities help to create a product pipeline that meets our customers' evolving needs.
As a Proud authorized distributor, QCMI provides:
Consultation
System Design
Product Installation and maintenance
In Stock Parts
Technical Support
Training
Emergency Repair
Graco Compressor Lubrication Equipment
QCMI proudly offers a complete line of Graco Lubrication Products including:
Manzel and Trabon Lubricators
Check Valves
Divider Blocks
Cycle Indicators
Lubrication Boxes
Lube Alert
Pin Indicators
Lube Sentry
and Much More
For More Information Visit
Graco's Website
.
Graco Oil & Natural Gas Distribution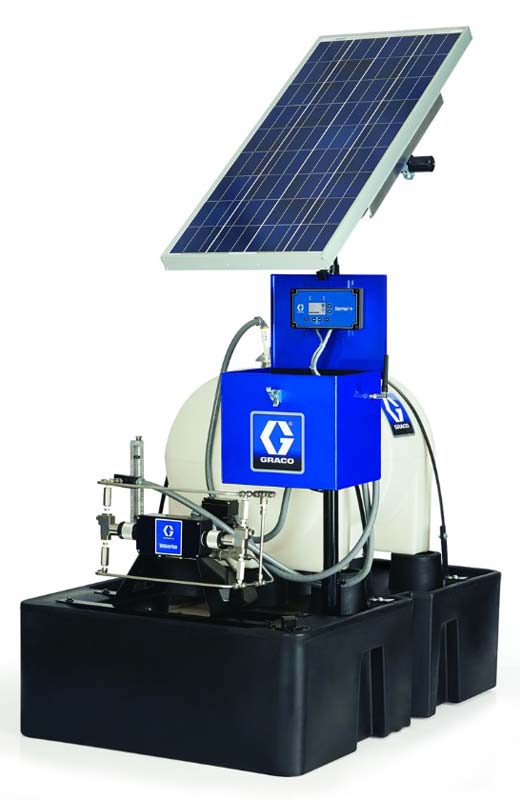 QCMI proudly offers a complete line of Graco Oil & Natural Gas Products including:
Harrier Electronic Injection Rate Controllers
Tank Level Monitoring Solutions
G-Chem DC and AC Operated Pumps and Systems
Wolverine Series Pumps
Python Operated Pumps
Mongoose Electronic Low pressure Chemical metering
Pump
G-Chem Beam Pump
and Much More
For More Information Visit
Graco's Website